Both lifelong residents of Princeton, Pam and Gary Mount bought the 55 acre Terhune Orchards in 1975 from the family of the original owner, Stanley Terhune.  At that time Terhune Orchards had been growing apples peaches and pears using pre-1950 technique and was only open a few months a year.
Gary Mount grew up on an apple farm that his father farmed with his two brothers in a wholesale apple operation.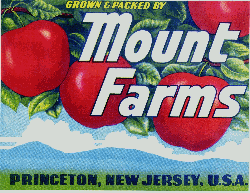 The Mounts have modernized the operation, replanted the orchards with more productive varieties, initiated soil conservation measures and added improvements like trickle irrigation. Along with their three children, Reuwai, Tannwen and Mark, they continued to expand the farm. In 1980, the Mounts purchased an additional 26 acres on Van Kirk Road and planted 10,000 dwarf apple trees and three raspberry patches.  Then in 2003, they added additional acreage to the farm to increase organic vegetable production and start a winery.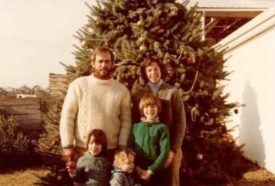 Pam and Gary Mount are joined at the farm by their daughters, Tannwen and Reuwai. Sons-in-law Jim Washburn and Mike Hanewald also help on the farm.  Now Terhune Orchards produces diverse local farm fresh seasonal produce, a fine assortment of baked goods, garden flowers, gift-baskets, wine and much more.  Noted for quality products and country-style service, the store attracted people out to do their daily shopping as well as visitors from out of town.