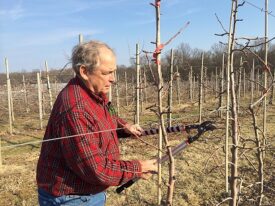 Gary Mount, owner of Terhune Orchards, is offering a free pruning class in his orchards on Sunday, March 10 from 1-3 p.m. Terhune Orchards grows apple, peach and cherry trees, blueberries, blackberries and grapes as well as a wide variety of vegetables on 200 acres of preserved farmland.
Mr. Mount is well known for his expertise and innovation in growing fruits. He is a board member of the International Fruit Tree Association, the New Jersey Horticultural Society and the New Jersey Small Fruit Council. Frequently asked for his advice on pruning and other cultural practices in the orchards, he holds an annual free workshop to share his knowledge with amateur orchardists and home gardeners.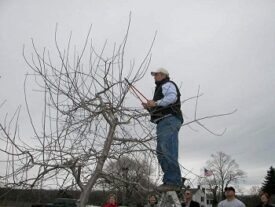 Gary will explain how to prune fruit trees, the correct time of year to do so and the necessary tools. He will do a demonstration in the orchard and answer questions. He will also discuss new varieties of fruit trees suitable for planting by the homeowner.
The class on Sunday, March 10 will be held rain or shine. Terhune Orchards' own cider and donuts will be served as refreshments. The class is free but online registration is requested.
https://terhuneorchards.com/class-sign-up/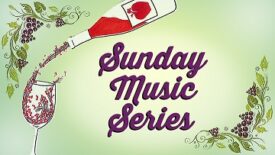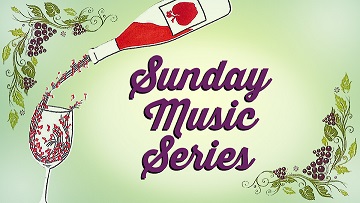 After the pruning demonstration, visit Terhune Orchards Vineyard & Winery tasting room to enjoy live music by farm favorite Jerry Steele. Warm up with a wine tasting flight, a glass of wine and light fare.
Tastings: 12-5pm | Live Music: 1-4pm
Terhune Orchards is located at 330 Cold Soil, Rd., Princeton NJ
The farm store is open Mon- Fri 9 a.m. – 6 p.m. and Sat. – Sun., 9 a.m. –5 p.m.
The winery is open Friday, Saturday and Sunday, 12 p.m. – 5 p.m.
Find Terhune Orchards online at terhuneorchards.com, on Facebook, Twitter and Instagram.