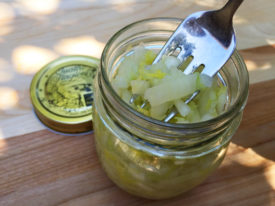 Do we eat kraut because it's healthy? Or do we eat kraut because it's delicious?  Ideally both!  Most cultures have a tradition of some kind of fermenting, which was necessary to preserve nutrients and extend the viability of foods that otherwise rot very quickly.
Join us at Terhune Orchards for a hands-on workshop. Dor Mullen will demonstrate natural salt fermentation using cabbages and whatever other herbs and vegetables are ready from Terhune Orchards fields.  You'll learn to capture the lactobacilli that coat healthy vegetables and put them to work for you. With a little bit of salt and spice, you can make sour and crunchy vegetables German style and like Korean kimchi too.  Samples will be available for tasting and directions will be provided after the workshop via email.  Cutting boards, knives and jars will be provided.
Event is rain or shine. Registration is requested.
$8 per person in advance. Purchase tickets
HERE
$10 at the door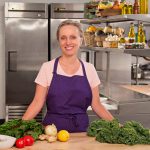 Dorthy Mullen is the Founder of The Suppers Programs and a facilitator of numerous meetings. The Suppers program design reflects her combining of counseling models learned in a Masters in Counseling program at The College of New Jersey, her background in garden-based education, her passion for preparing delicious food, and her respect for the wisdom and longevity of the 12-step process.  Prior to Suppers, Dorothy was the president of the board of the Foundation for the Advancement of Innovative Medicine in New York and a holistic health care practitioner in Princeton.